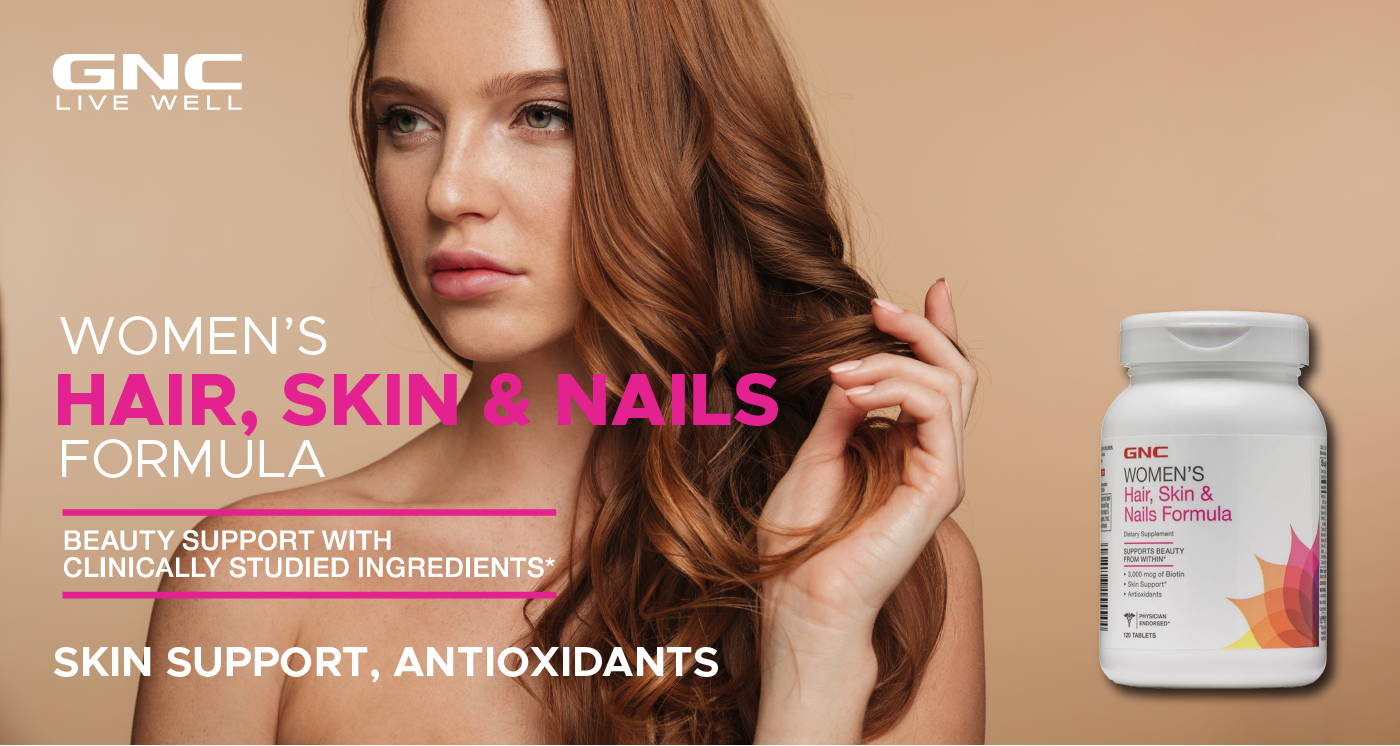 GNC Women's Advanced Hair, Skin & Nails formula: Supports Your Skin & Hair While Helping You Look Younger
GNC Women's Advanced Hair, Skin & Nails formula contains 2000% of the required daily value of biotin. Biotin helps keep your hair and nails strong and healthy. Low levels of biotin can lead to hair thinning and rashes around the eyes, nose and mouth. GNC Women's Advanced Hair, Skin & Nails formula also contains collagen and lutein to support healthy skin structure, and hyaluronic acid to improve skin elasticity for a more youthful appearance. This physician-endorsed dietary beauty supplement boasts high levels of antioxidants that prevent oxidative damage from free radicals.

Benefits:
• Contains 6000mcg of biotin
• Antioxidants to protect against harmful free radicals
• Biotin plays a crucial role in energy metabolism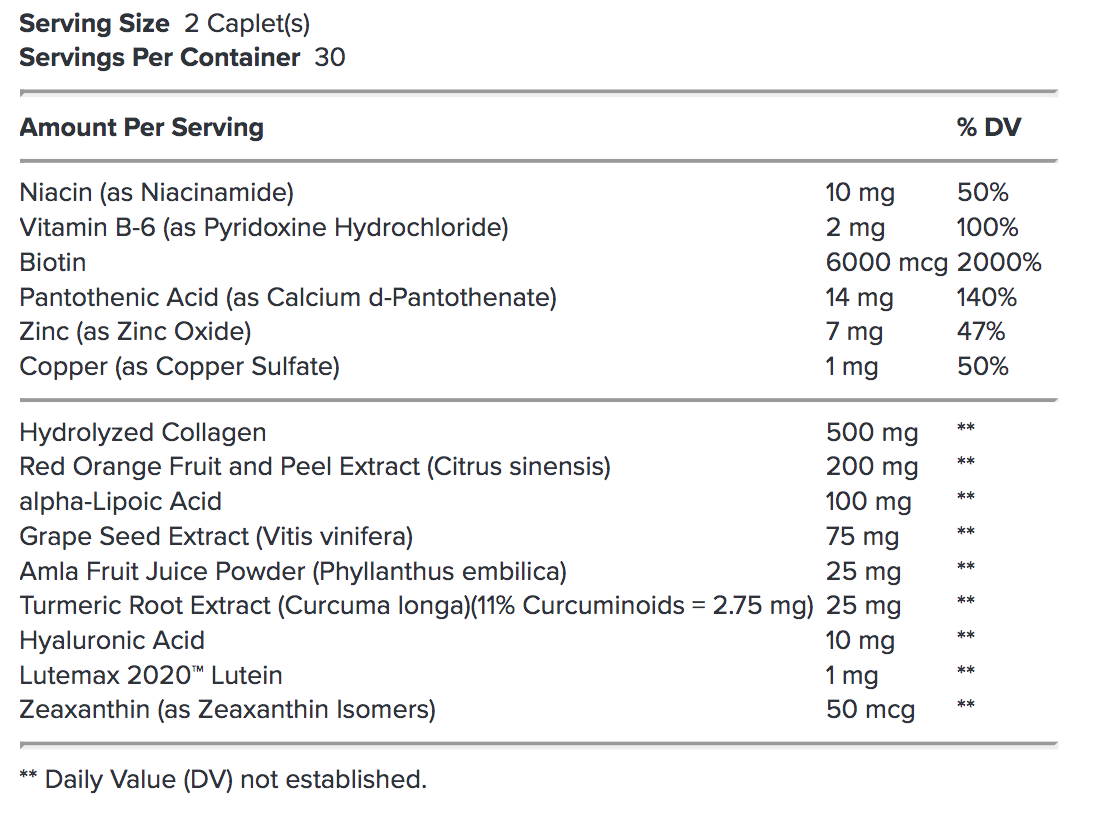 Cellulose, Dextrose, Stearic Acid Vegetable Source, Magnesium Stearate Vegetable Source, Silicon Dioxide, Titanium Dioxide (Natural Mineral Whitener), Natural Vanilla Flavor, Mica, Caramel (colorant), Riboflavin (Color), Stevia Leaf Extract.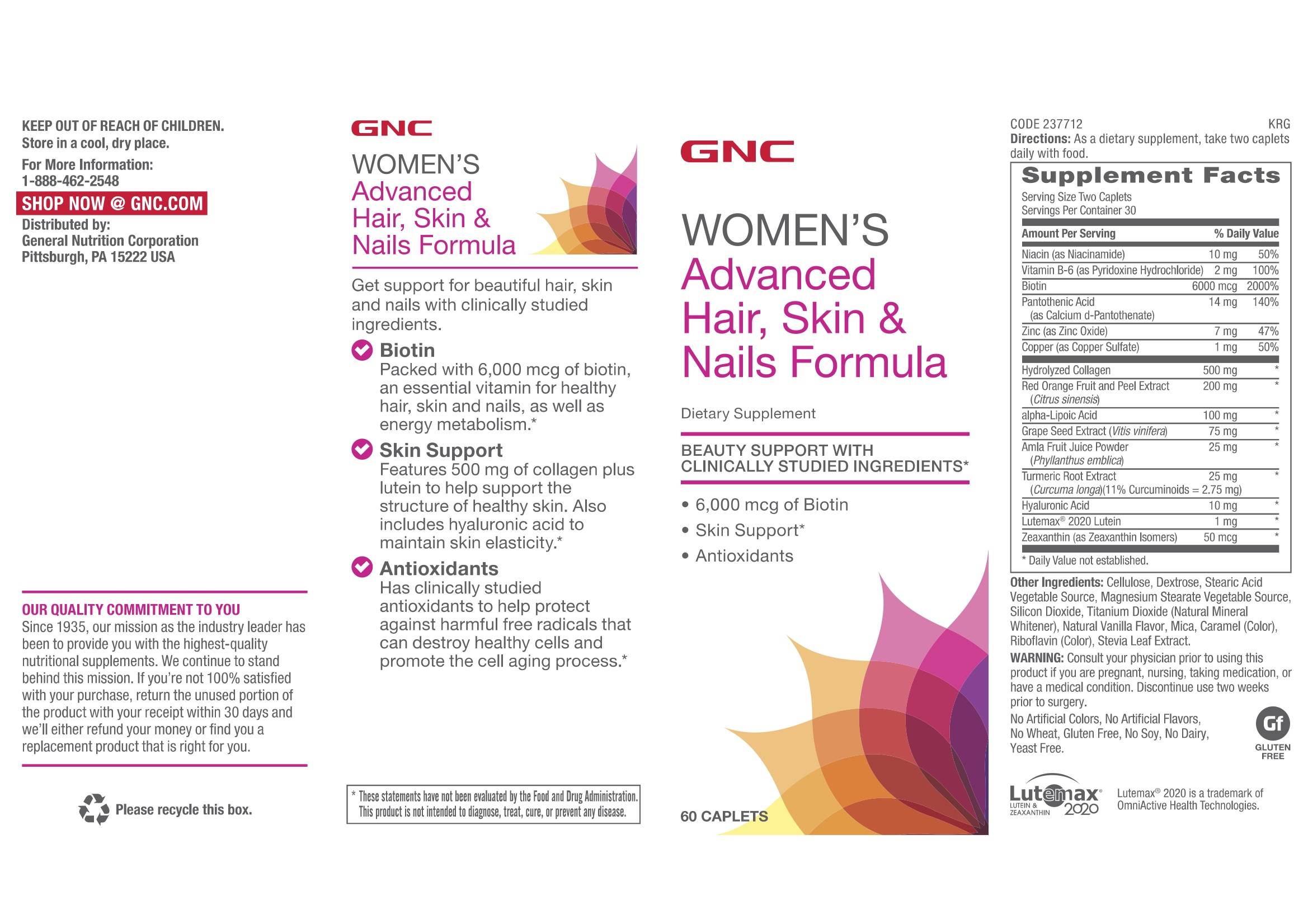 As a dietary supplement, take two caplets daily with food.
Warnings
Consult your physician prior to using this product if you are pregnant, nursing, taking medication, or have a medical condition. Discontinue use two weeks prior to surgery. Inform your physician of this product's biotin content before any lab test. Niacin may cause a temporary flushing reaction.
Storage
STORE IN A COOL, DRY PLACE.