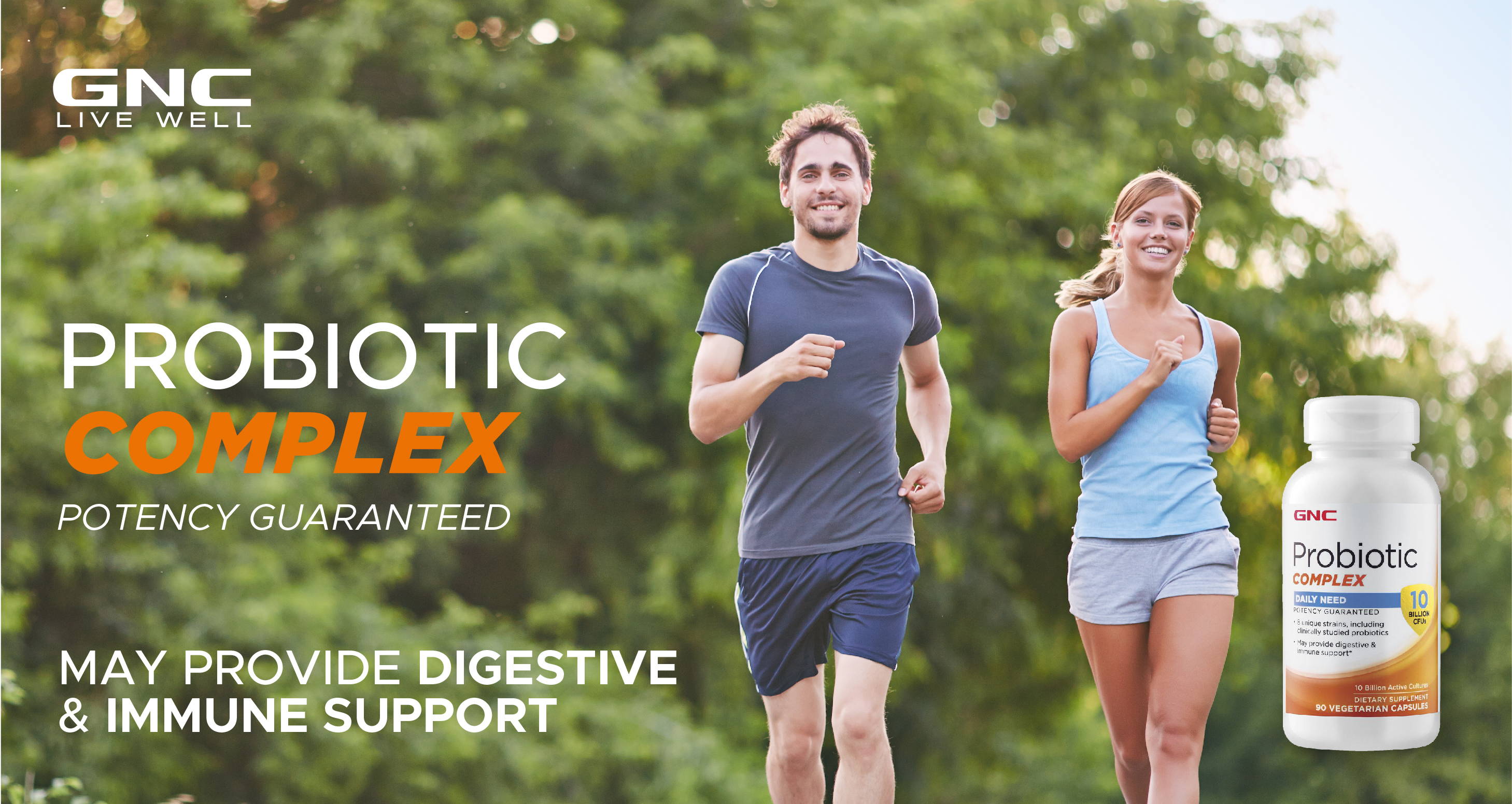 Probiotic Complex - Daily needed
GNC Probiotic Complex 50 billion CFUs offers support for immune and digestive health. It's formulated with four probiotic cultures, including 2 different strains of Lactobacillus acidophilus, Bifidobacterium bifidum and Bifidobacterium animalis subsp. lactis. This GNC Probiotic Complex has 50 billion active cultures in every dose that may support your digestive health and immune system. It also features a prebiotic ingredient, fructooligosaccharides.
For best results, take one capsule per day with a snack or meal.
Four different active strains of probiotic cultures
150mg fructooligosaccharides to help acidophilus flourish in the intestine.
Refrigeration-free formulation to increase ease of use
Lactose and gluten free to permit ingestion by individuals who follow special diets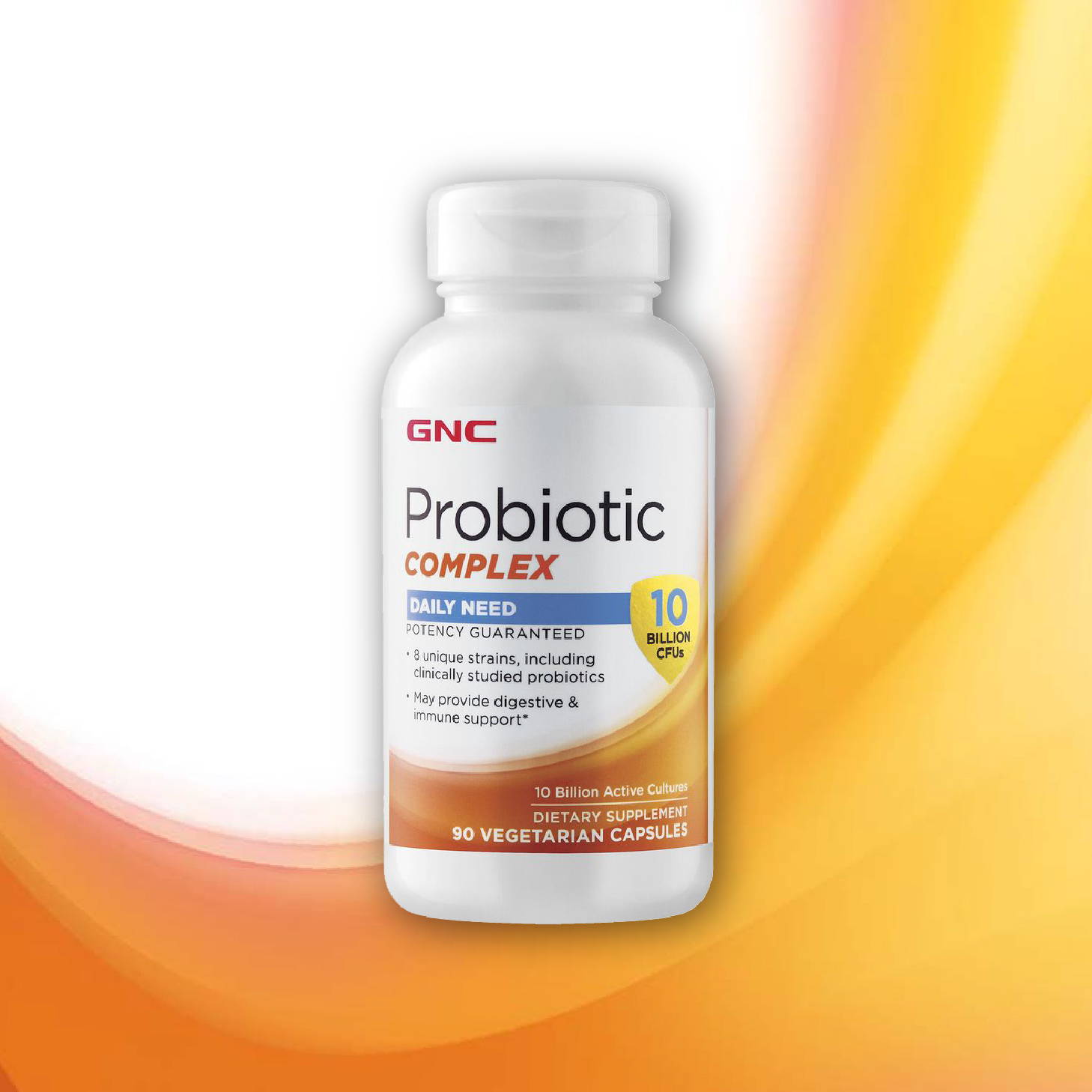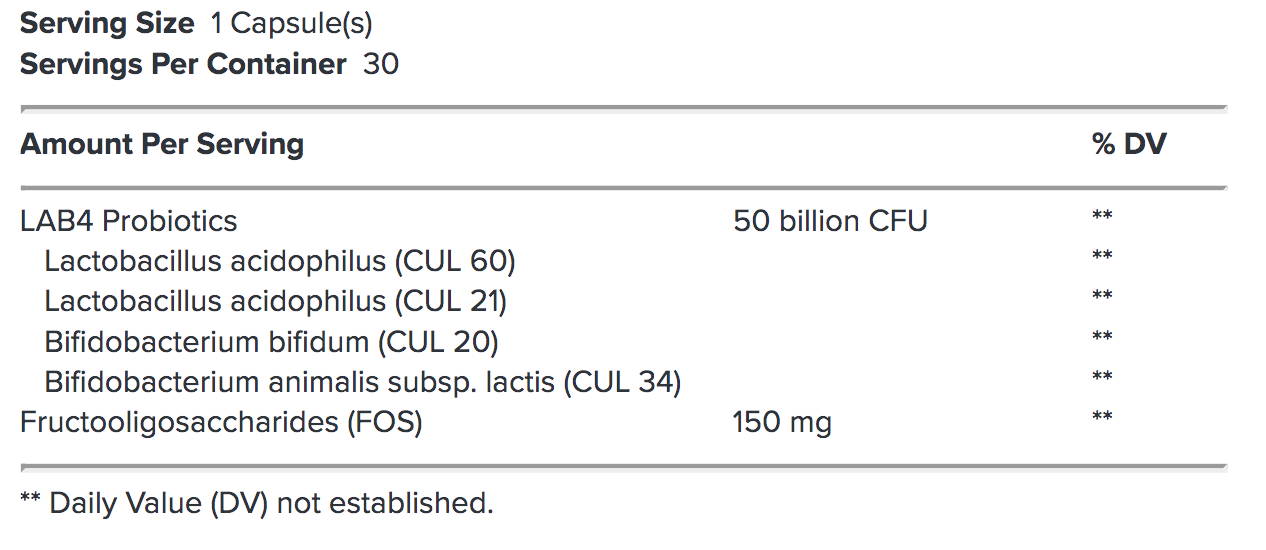 Other Ingredients:
Vegetarian Capsule Shell (Hydroxypropyl Methylcellose), Microcrystalline cellulose, Silica, Magnesium Stearate, Titanium Dioxide.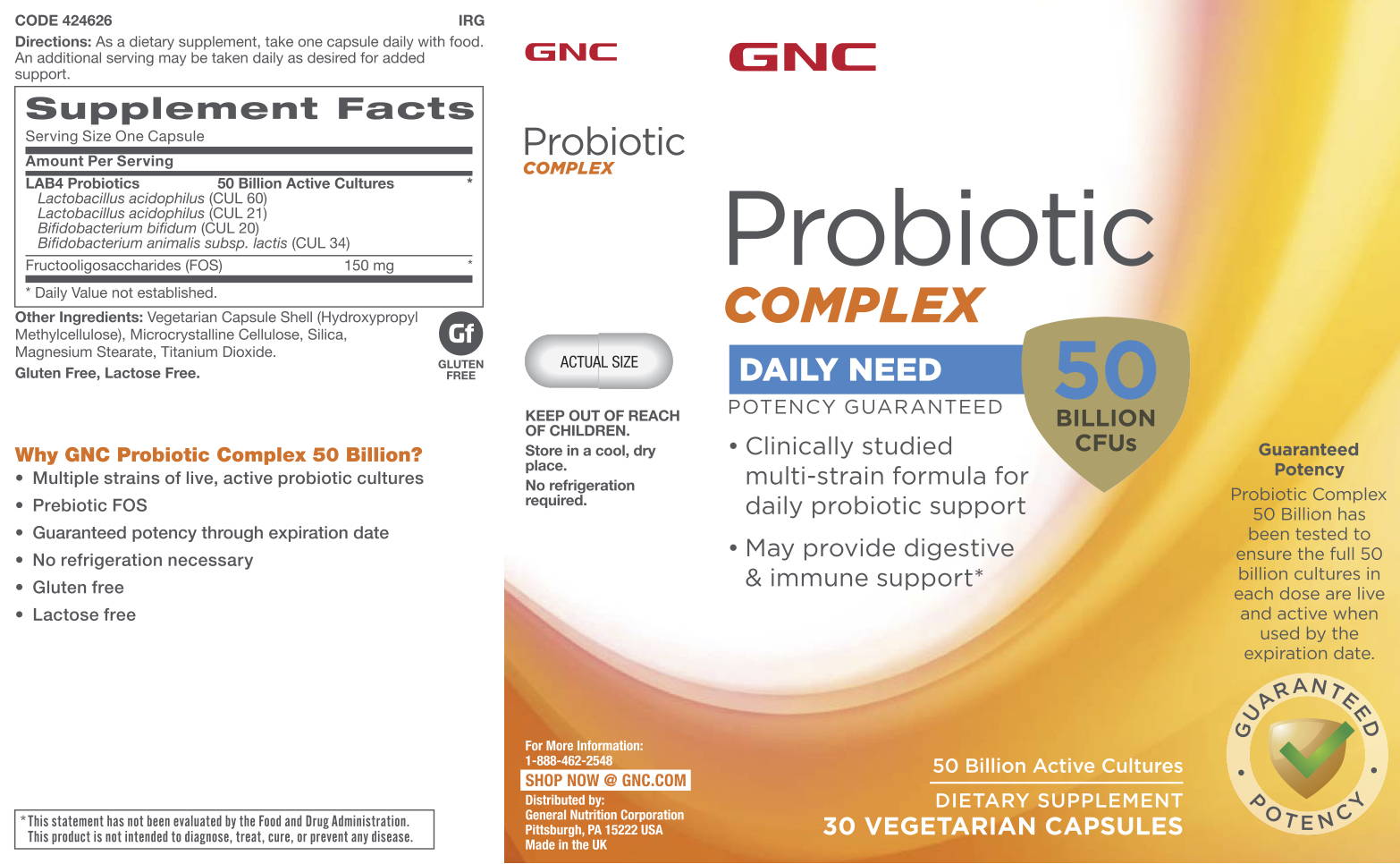 As a dietary supplement, take one capsule daily with food. An additional serving may be taken daily as desired for added support.