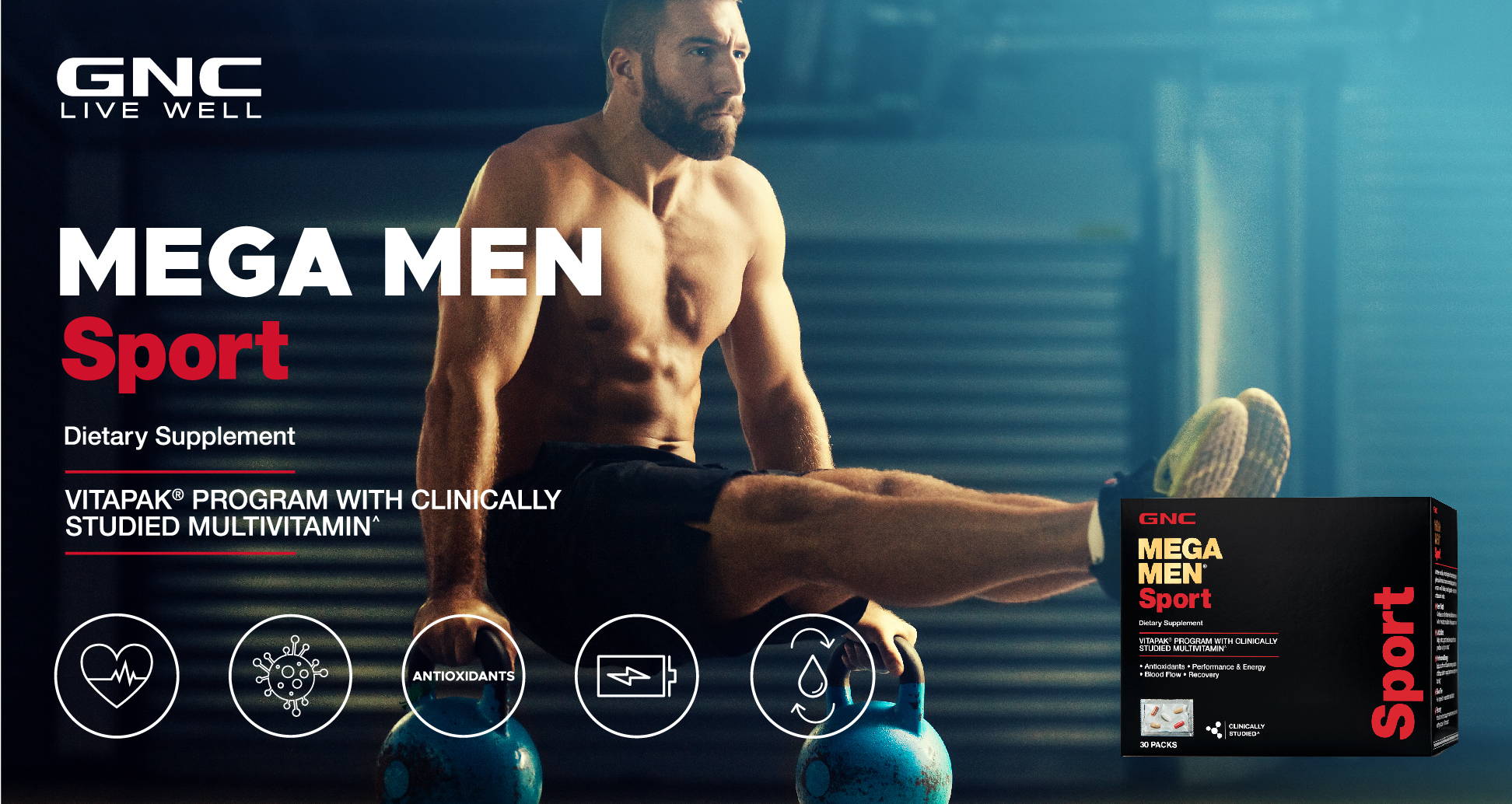 GNC Mega Men® Sport Vitapak® Program: Includes Clinically Studied Multivitamin Blend*
Achieve your daily nutritional goals with customized ingredients plus multivitamins that have more antioxidant power than ever, contain over 30 clinically studied ingredients - and are smaller and easier to swallow. This program contains a clinically studied men's multivitamin shown to work better than a basic multivitamin.* Helps support colon health.* Antioxidants help protect against harmful free radicals that can be produced during your workout.* The Vitapak® features caffeine and B vitamins for energy support plus additional nutrients to support performance and high intensity training.* Ingredients help to enhance blood vessel dilation and blood flow.*
Benefits:
Antioxidants
Performance & Energy
Blood Flow
Recovery


Includes ingredients to support muscle recovery and provide a healthy response to inflammation.*
30 packs, 30-day supply
Clinically studied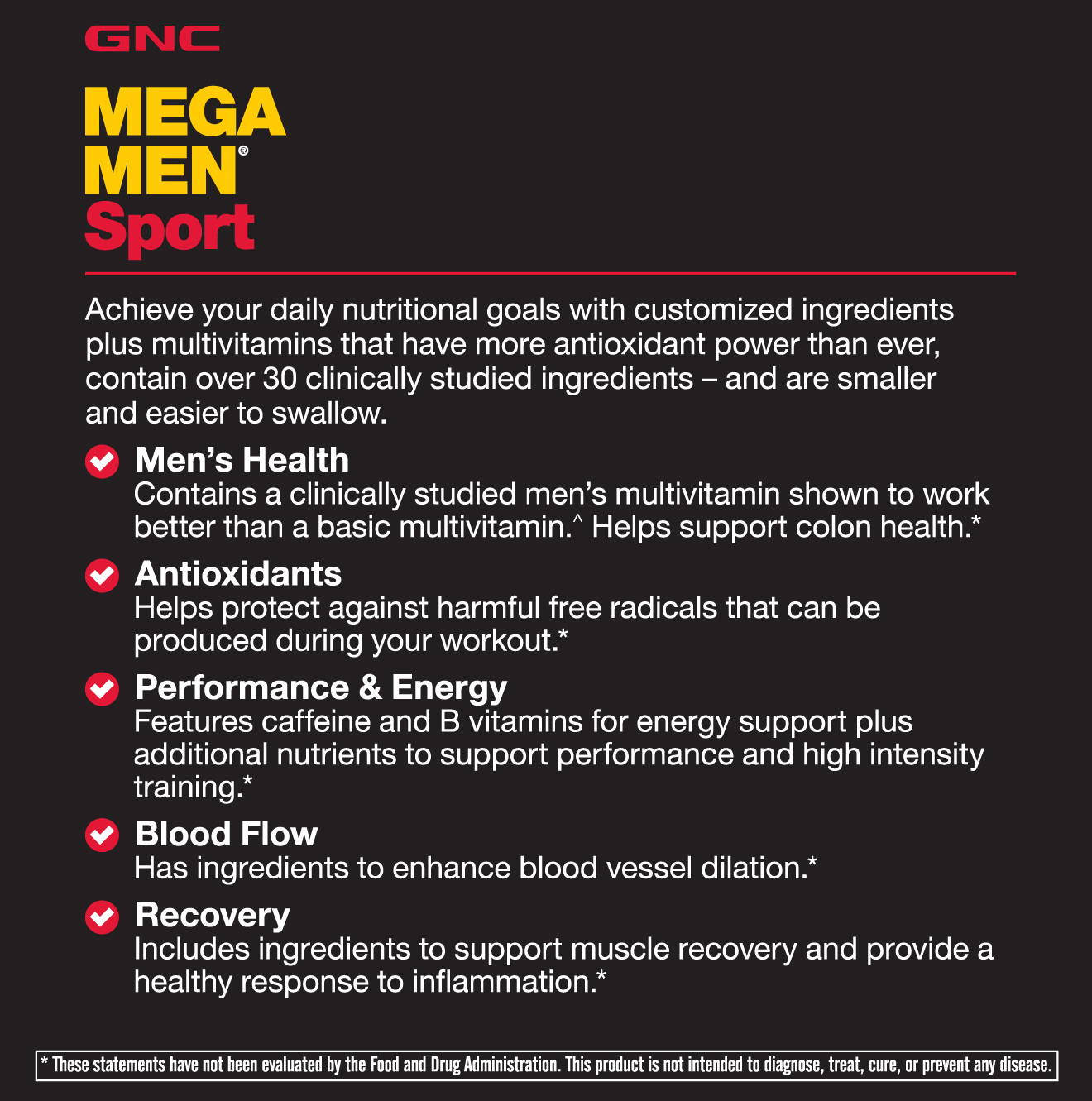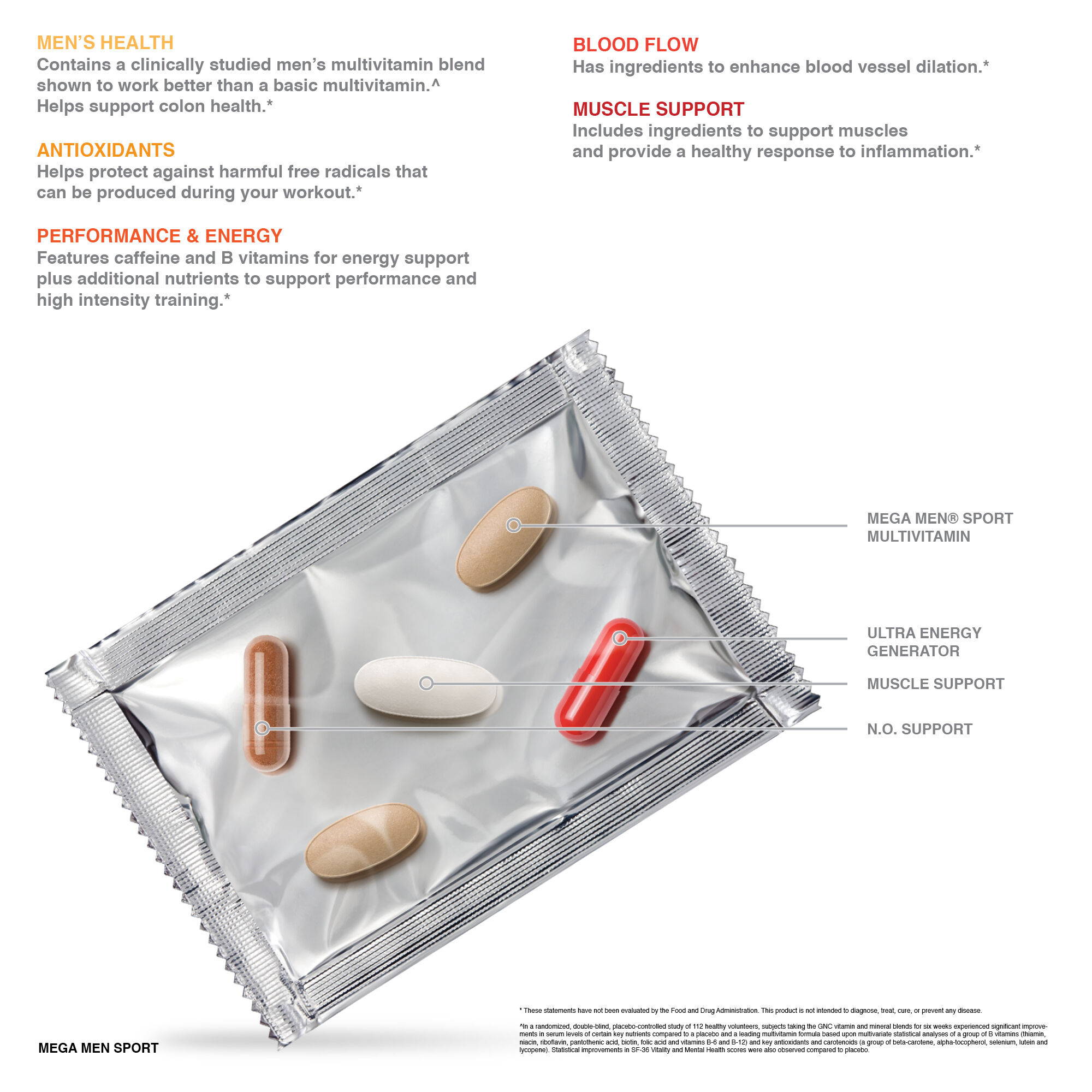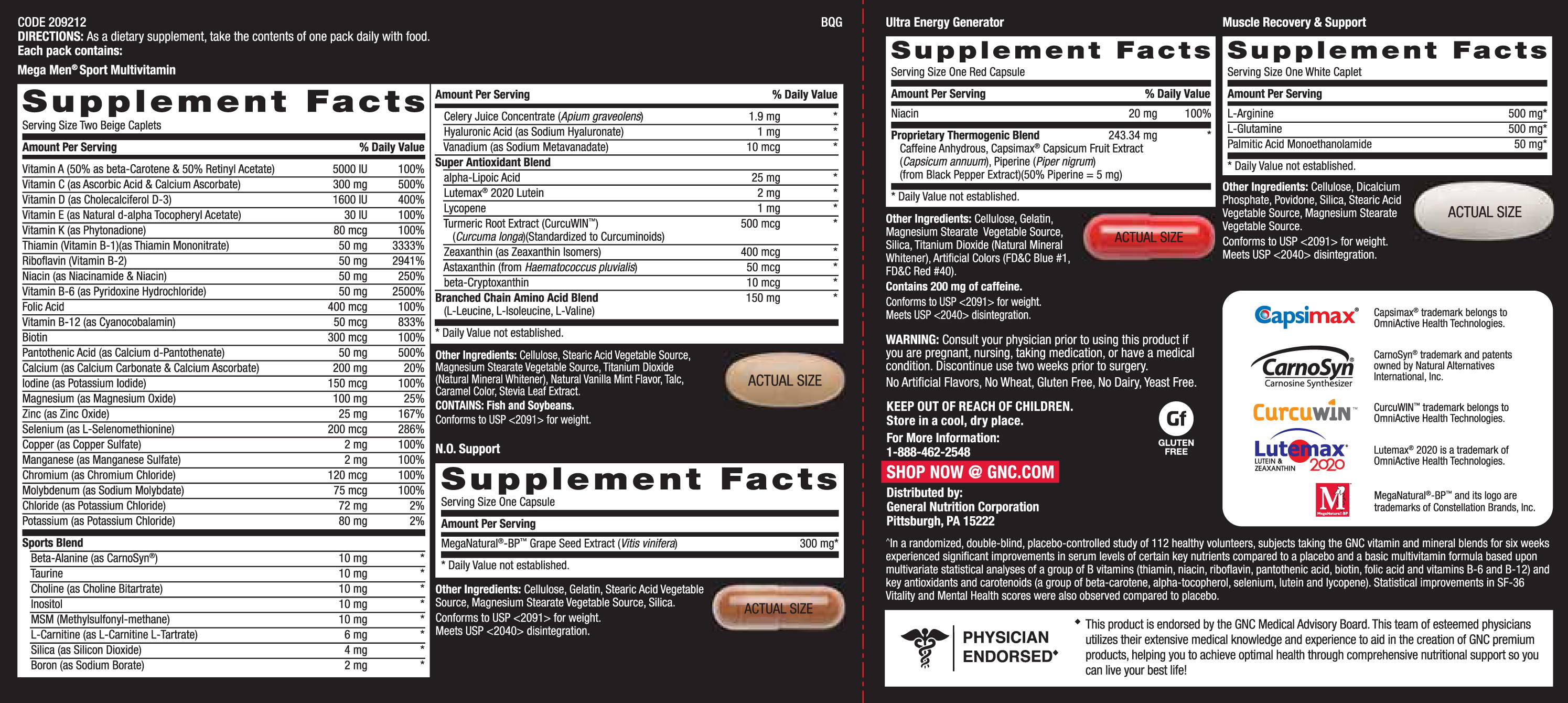 As a dietary supplement, take the contents of one pack daily with food.
Warnings
Consult your physician prior to using this product if you are pregnant, nursing, taking medication, or have a medical condition. Discontinue use two weeks prior to surgery.
KEEP OUT OF REACH OF CHILDREN.
SEE MANUFACTURER'S LABEL FOR ADDITIONAL PRODUCT INFORMATION AND SUPPLEMENT FACTS PANEL.