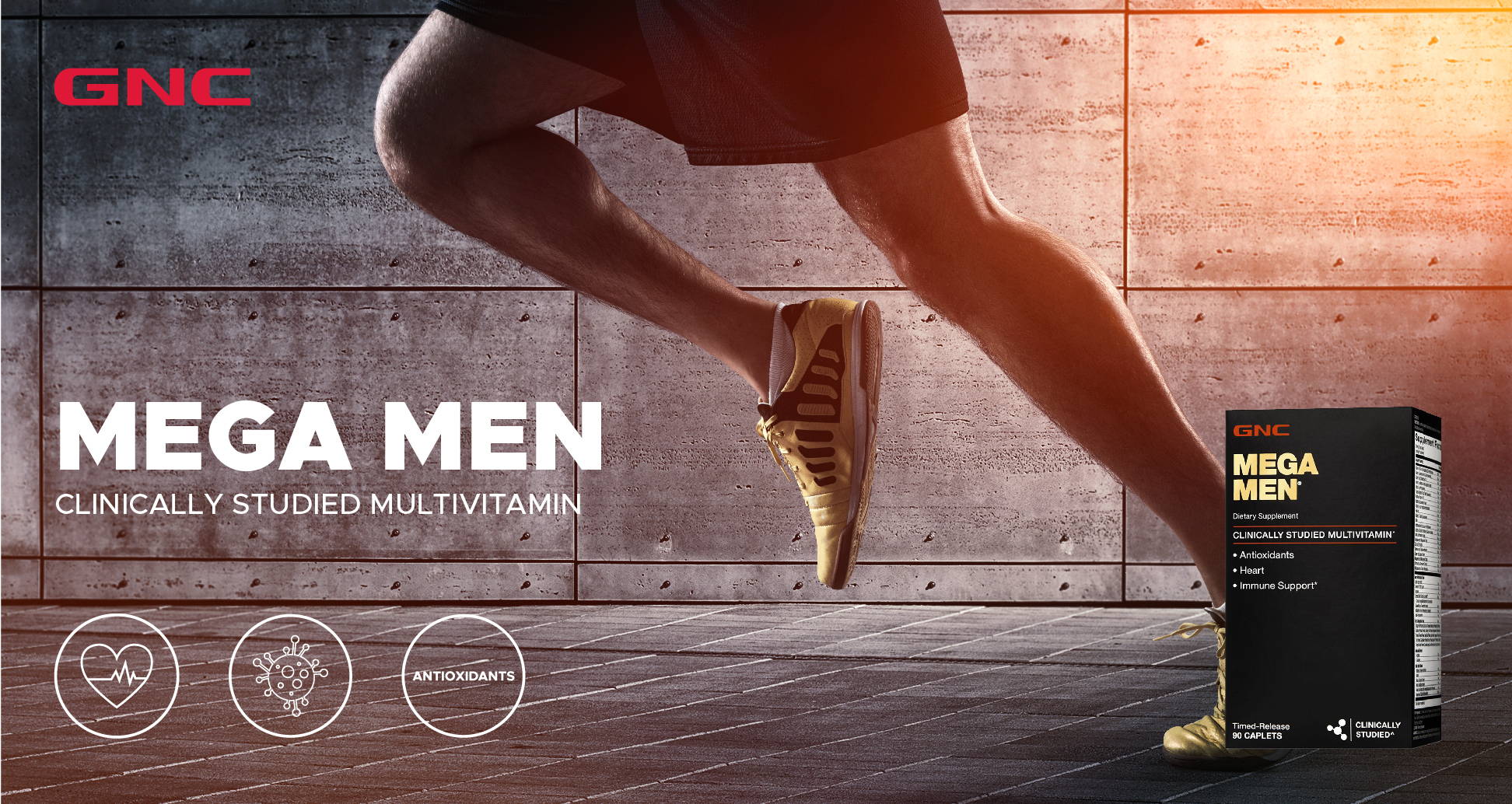 Clinically Studied Multivitamin - Contains Antioxidants - Supports Heart and Immune System - Time-Release Caplets
More antioxidant power than ever and over 30 clinically studied ingredients in every formula - all in smaller, easier-to-swallow pills.
Benefits:
Men's Health
Contains a clinically studied men's multivitamin formula shown to work better than a basic multivitamin. Helps support colon and prostate health.*
Antioxidants
Packed with antioxidants for cell protection and stress defense.*
Heart
Supports heart health and cardiovascular function.*
Immune Support
Supports immune health with 20% more absorption of key immune and stress defense nutrients.
Not all multivitamins are created equal. When it comes to something as important as your health, you want a high quality multivitamin. Not only is every GNC Mega Men® and Women's Ultra Mega® multivitamin complex created with the vitamins and minerals you need to live well, they're also clinically proven to make you feel better.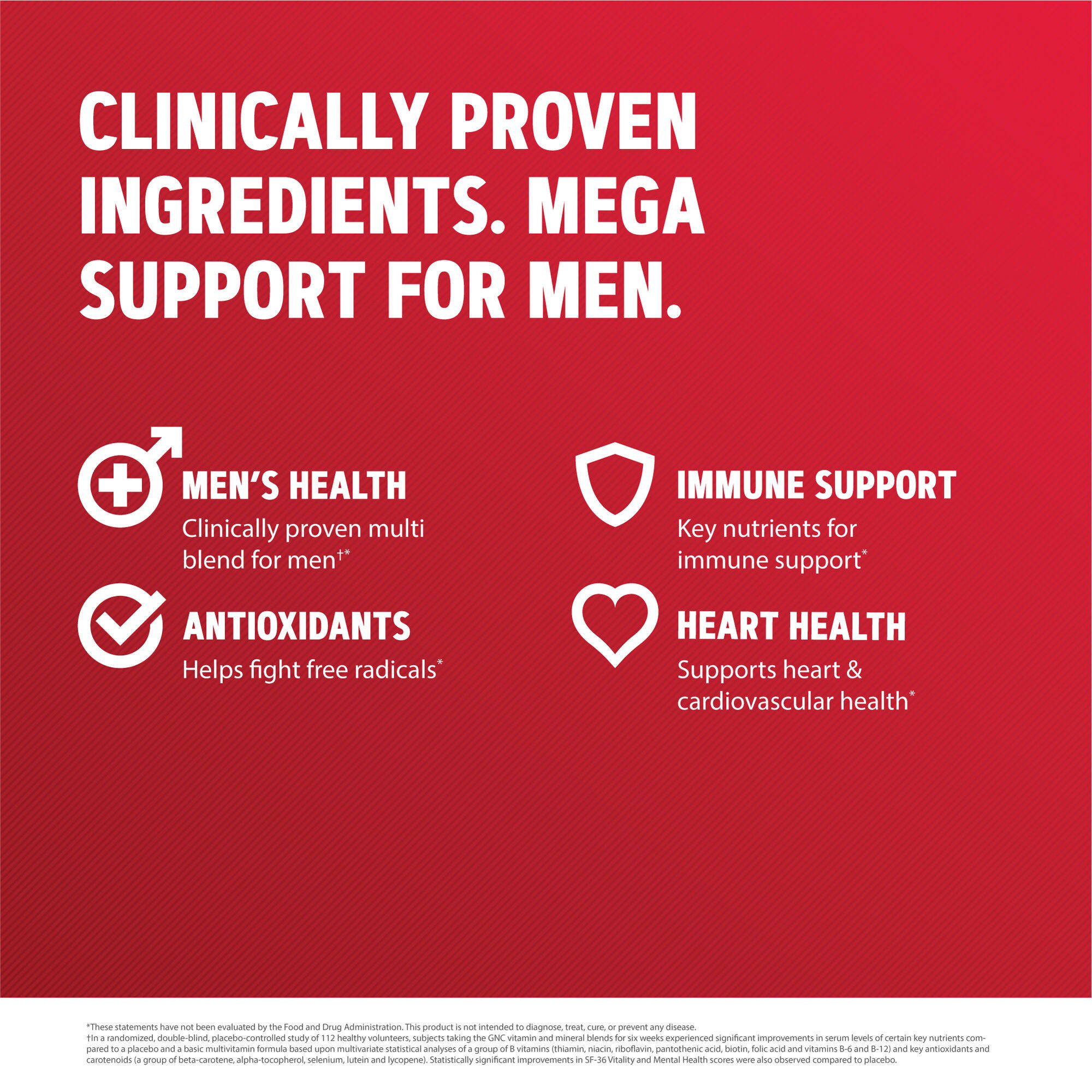 Cellulose, Stearic Acid Vegetable Source, Magnesium Stearate Vegetable Source, Titanium Dioxide (Natural Mineral Whitener), Natural Vanilla Mint Flavor, Talc, Caramel Color, Stevia Leaf Extract
Contains: Fish and Soybeans.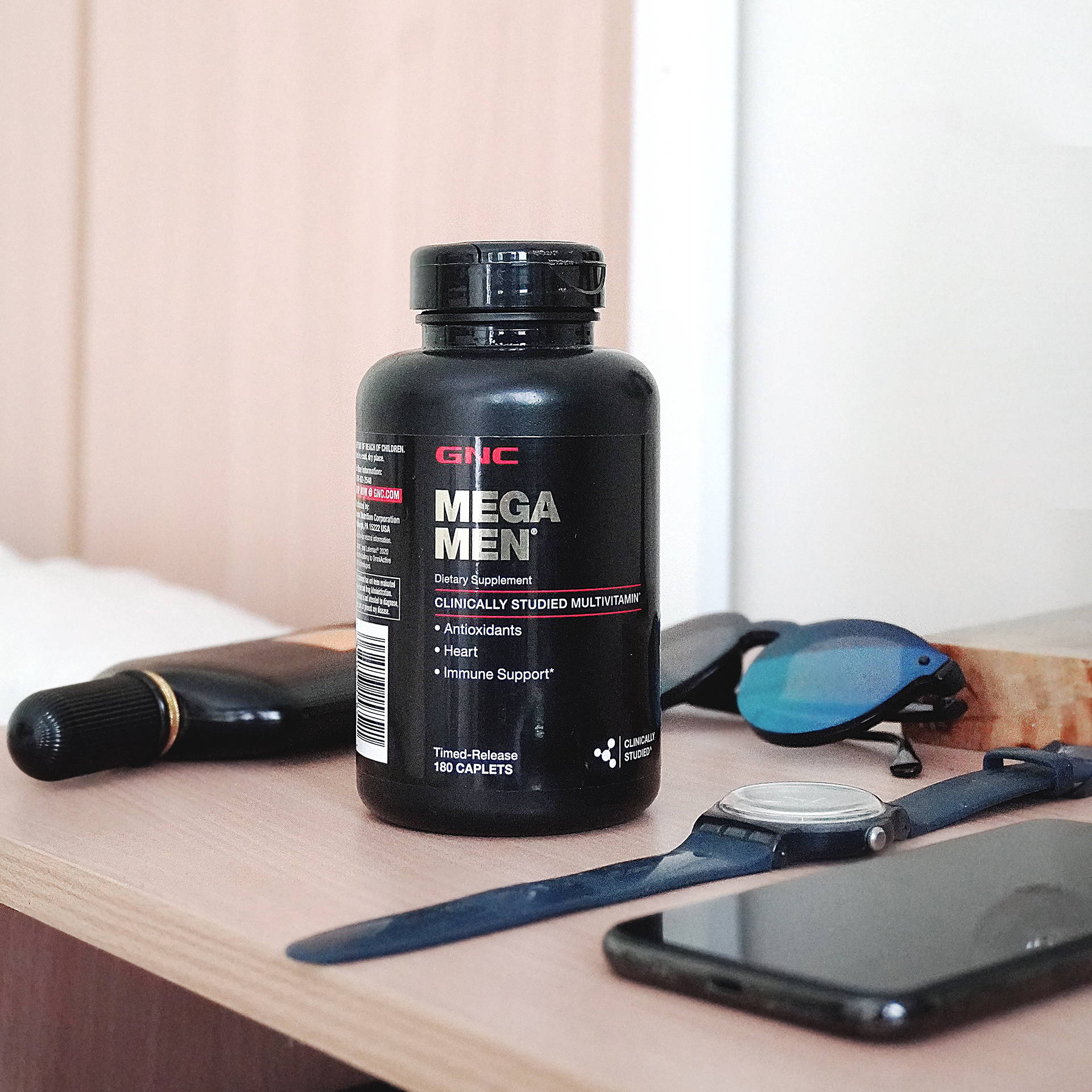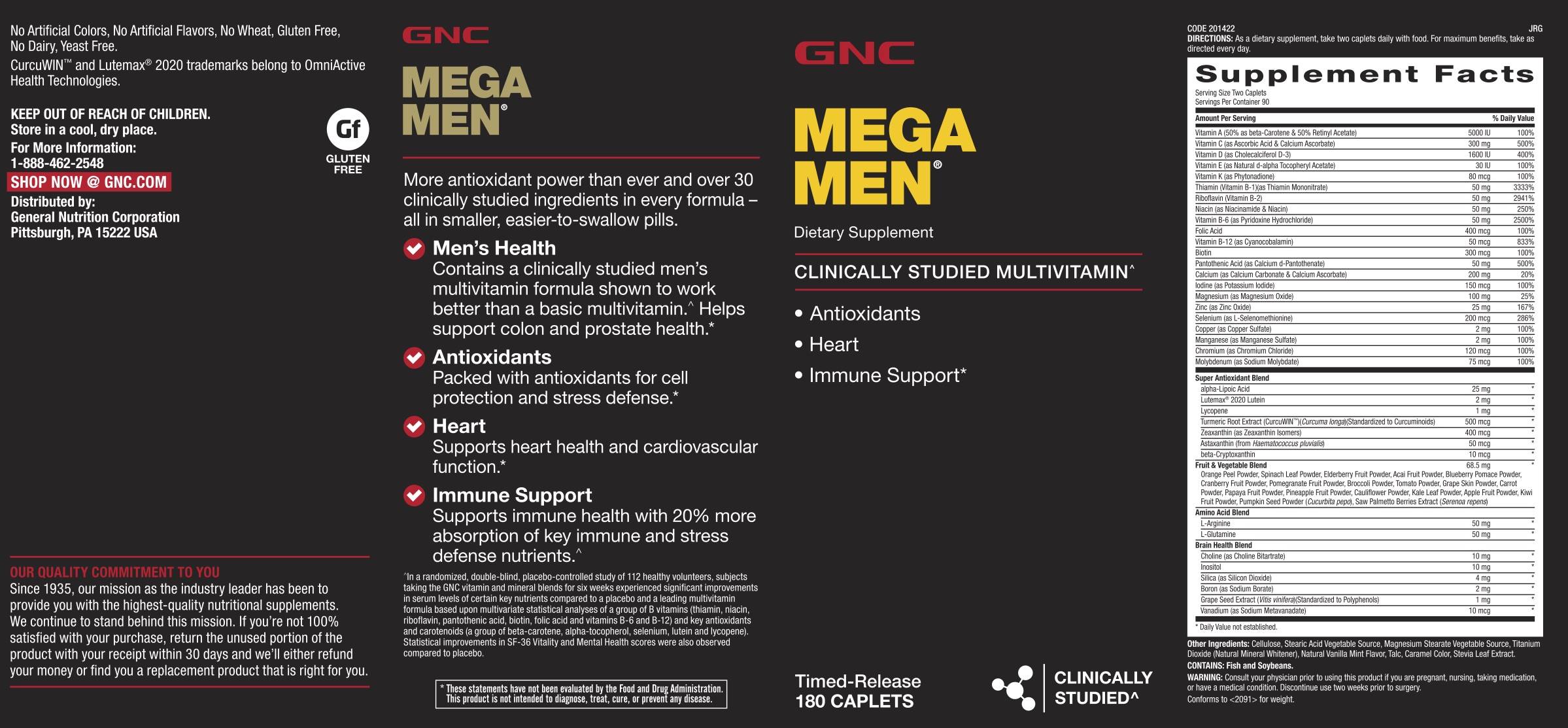 As a dietary supplement, take two caplets daily with food. For maximum benefits, take as directed every day.
In a randomized, double-blind, placebo-controlled study of 112 healthy volunteers, subjects taking the GNC vitamin and mineral blends for six weeks experienced significant improvements in serum levels of certain key nutrients compared to a placebo and a basic multivitamin formula based upon multivariate statistical analyses of a group of B vitamins (thiamin, niacin, riboflavin, pantothenic acid, biotin, folic acid and vitamins B-6 and B-12) and key antioxidants and carotenoids (a group of beta-carotene, alpha-tocopherol, selenium, lutein and lycopene). Statistically significant improvements in SF-36 Vitality and Mental Health scores were also observed compared to placebo.

Warnings
KEEP OUT OF REACH OF CHILDREN,
Consult your physician prior to using this product if you are pregnant, nursing, taking medication, or have a medical condition. Discontinue use two weeks prior to surgery. Inform your physician of this product's biotin content before any lab test. Niacin may cause a temporary flushing reaction.
Storage
STORE IN A COOL, DRY PLACE.