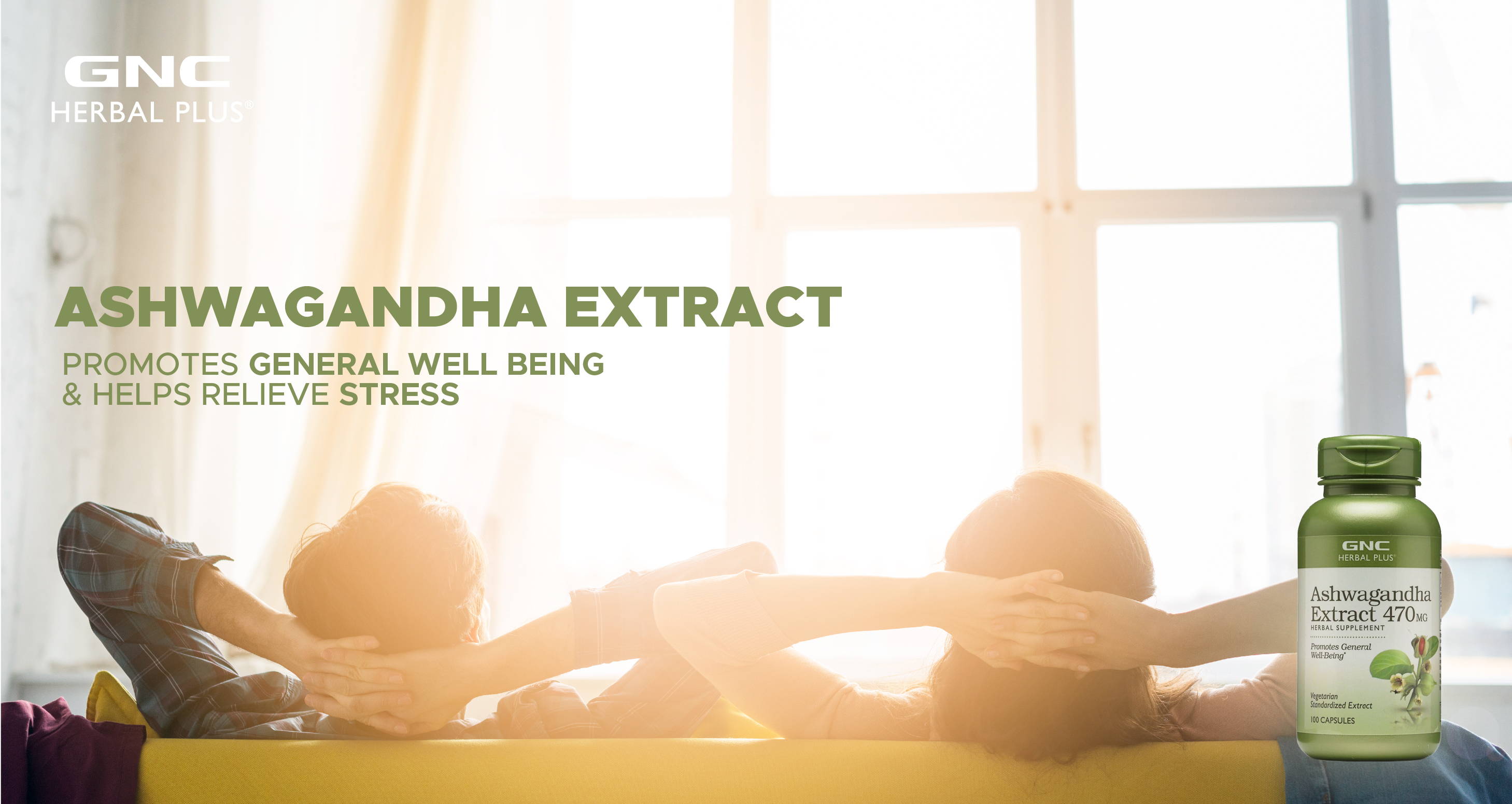 GNC Herbal Plus® Ashwagandha Extract 470mg: Support General Well-Being
GNC Herbal Plus® Ashwagandha Extract is a dietary herbal supplement that supports and promotes general well-being. Each capsule offers 470mg of Ashwagandha root extract, which has been shown to support a wide range of health-boosting properties. Utilized for centuries, Ashwagandha is an adaptogen with a history of traditional use. It is one of the most important herbs used in ancient Indian medicine, more commonly known as Ayurvedic. Many of its beneficial properties are linked to its high concentration of withanolides.

Benefits:
Ashwagandha actively promotes positive health.
GNC Herbal Plus® Ashwagandha Extract supplements are encapsulated in a vegetable cellulose capsule.
Ingredients include ashwagandha root extract to help support overall positive well-being.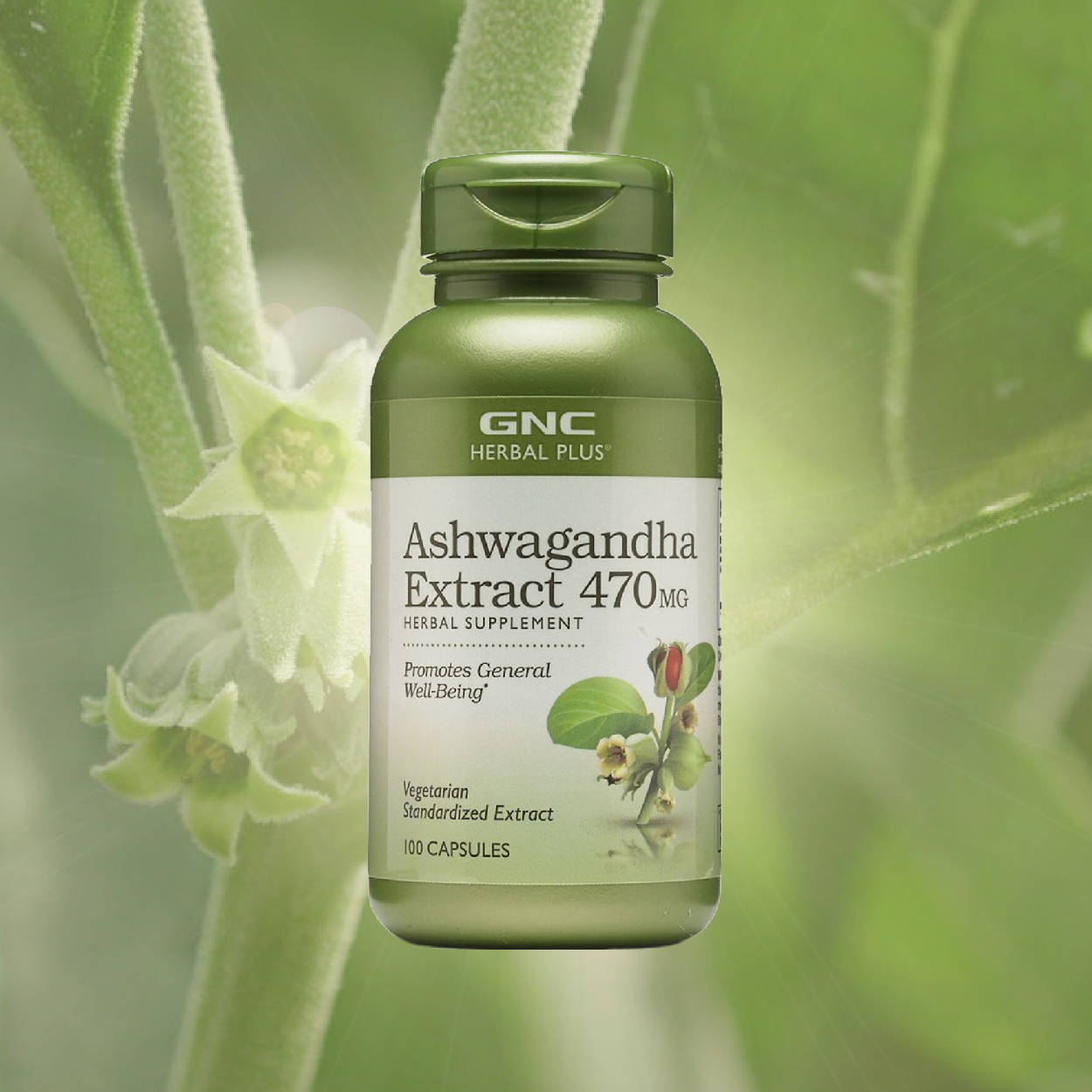 Vegetable Cellulose Capsule, Cellulose, Maltodextrin, Dicalcium Phosphate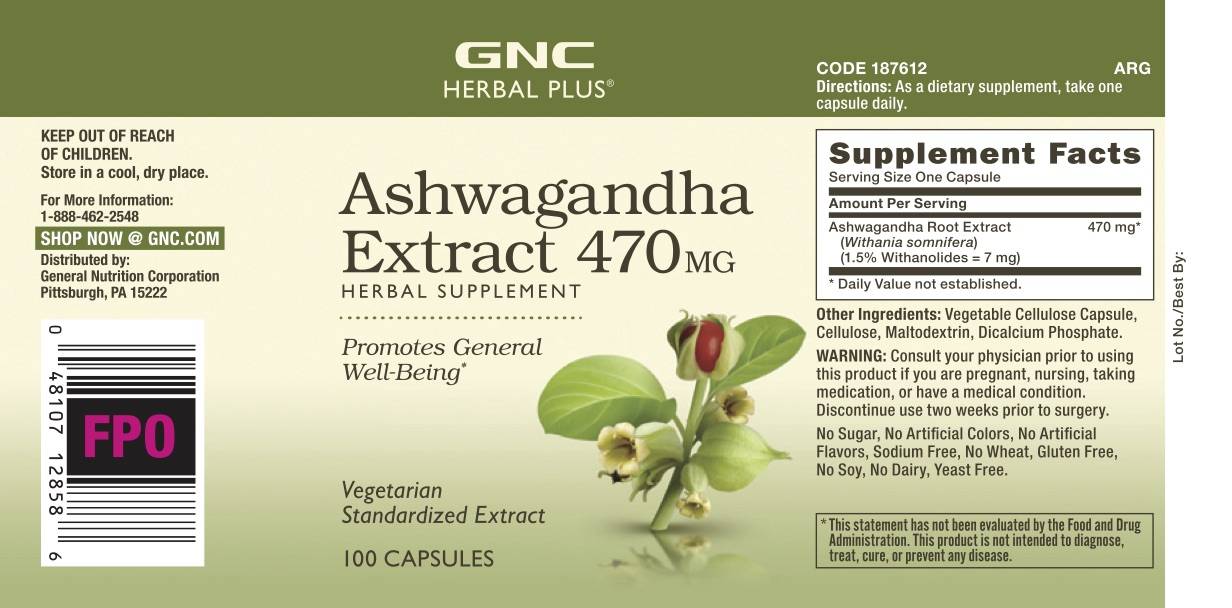 As a dietary supplement, take one capsule daily.
Warnings
Consult your physician prior to using this product if you are pregnant, nursing, taking medication, or have a medical condition. Discontinue use two weeks prior to surgery. Inform your physician of this product's biotin content before any lab test. Niacin may cause a temporary flushing reaction.
Storage
Keep out of reach of children., Store in a cool, dry place.