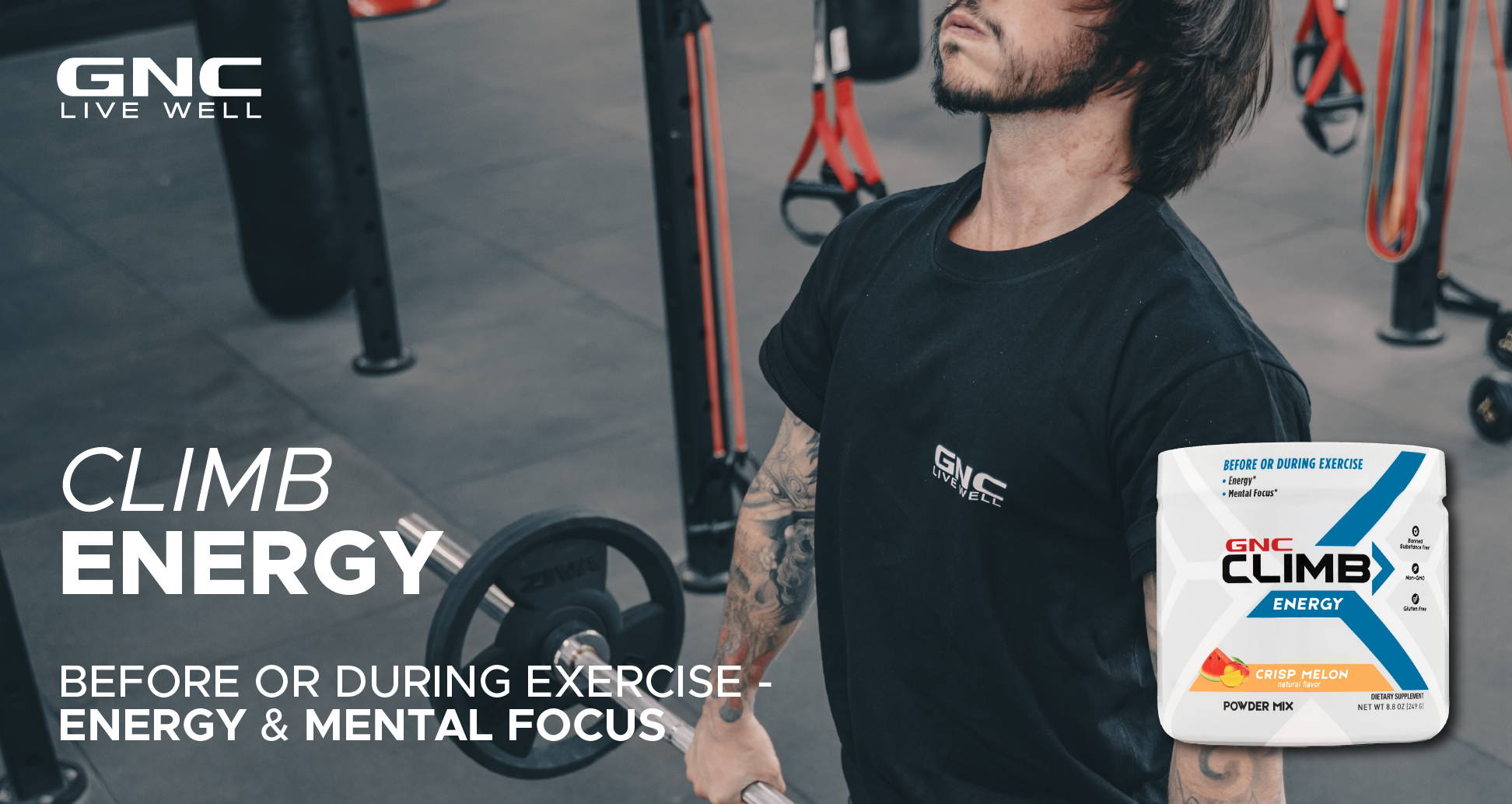 Aim high and climb higher with GNC CLIMB Energy – Crisp Melon, to help kickstart your workout and keep you mentally focused while maintaining hydration. One serving features 100mg of caffeine, coconut water powder, D-ribose, trehalose and wild blueberry powder to support the training, the event, the recovery and the journey. Enjoy various delectable flavors by mixing one scoop with 8 fl. oz. of water or your favorite beverage thoroughly.
Benefits:
Use before or during exercise to help increase energy* and mental focus*
Provides natural caffeine to kickstart your workout
Provides electrolytes to replenish what you lose in sweat
Free of artificial sweeteners, colors and flavors
Gluten free, porcine free and non-GMO
Banned substance free†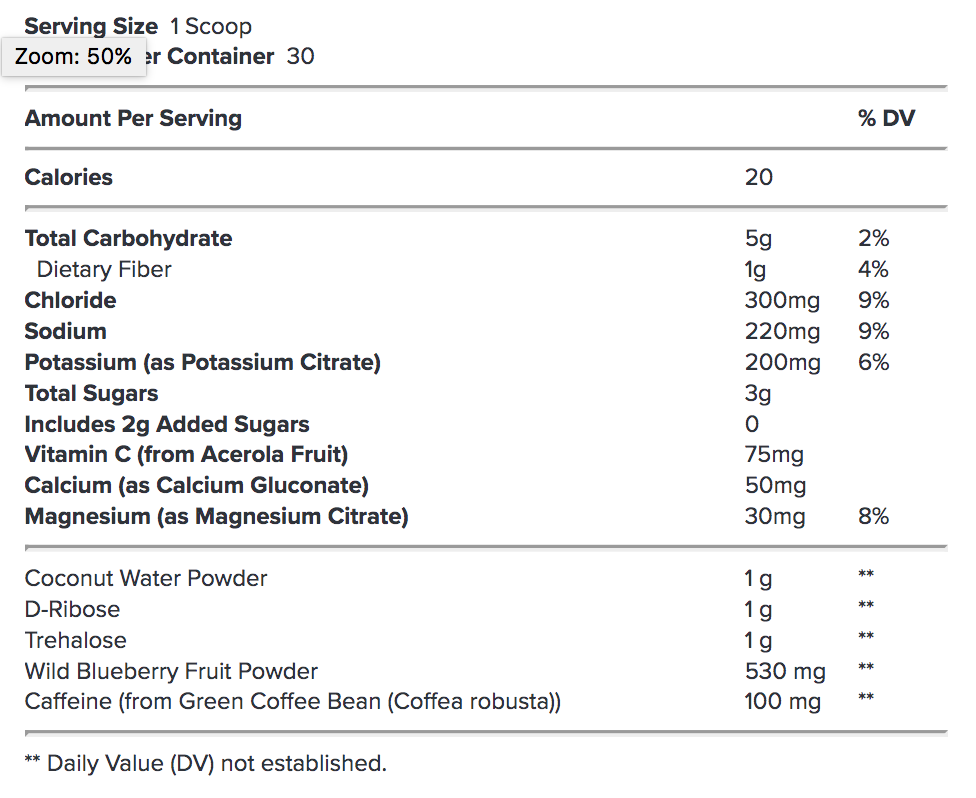 Natural Flavors (Mango, Orange, Watermelon), Citric Acid, Salt, Guar Gum, Silica, Beta-Carotene (color), Highly Purified Steviol Glycosides, Beet Root (Color).
Contains:
Tree Nuts (Coconut).

As a dietary supplement, add 1 packet to 8 fl. oz. of cold water or your favorite beverage and mix thoroughly. On training days, consume one serving before or during your favorite exercise. On non-training days, consume one serving for additional energy, focus and hydration.* Do not take near bedtime.
Warnings
Consult your physician prior to using this product if you are pregnant, nursing, taking medication or have a medical condition. Discontinue use two weeks prior to surgery. , †Product was tested for over 220 banned substances on the 2019 World Anti-Doping Agency (WADA) Prohibited List via LGC skip lot testing protocol #ICP0307.
*This statement has not been evaluated by the Food and Drug Administration. This product is not intended to diagnose, treat, cure, or prevent any disease.
Storage
Keep out of reach of children., Store in a cool, dry place away from light., Significant product settling may occur.
KEEP OUT OF REACH OF CHILDREN.
Storage
STORE IN A COOL, DRY PLACE.