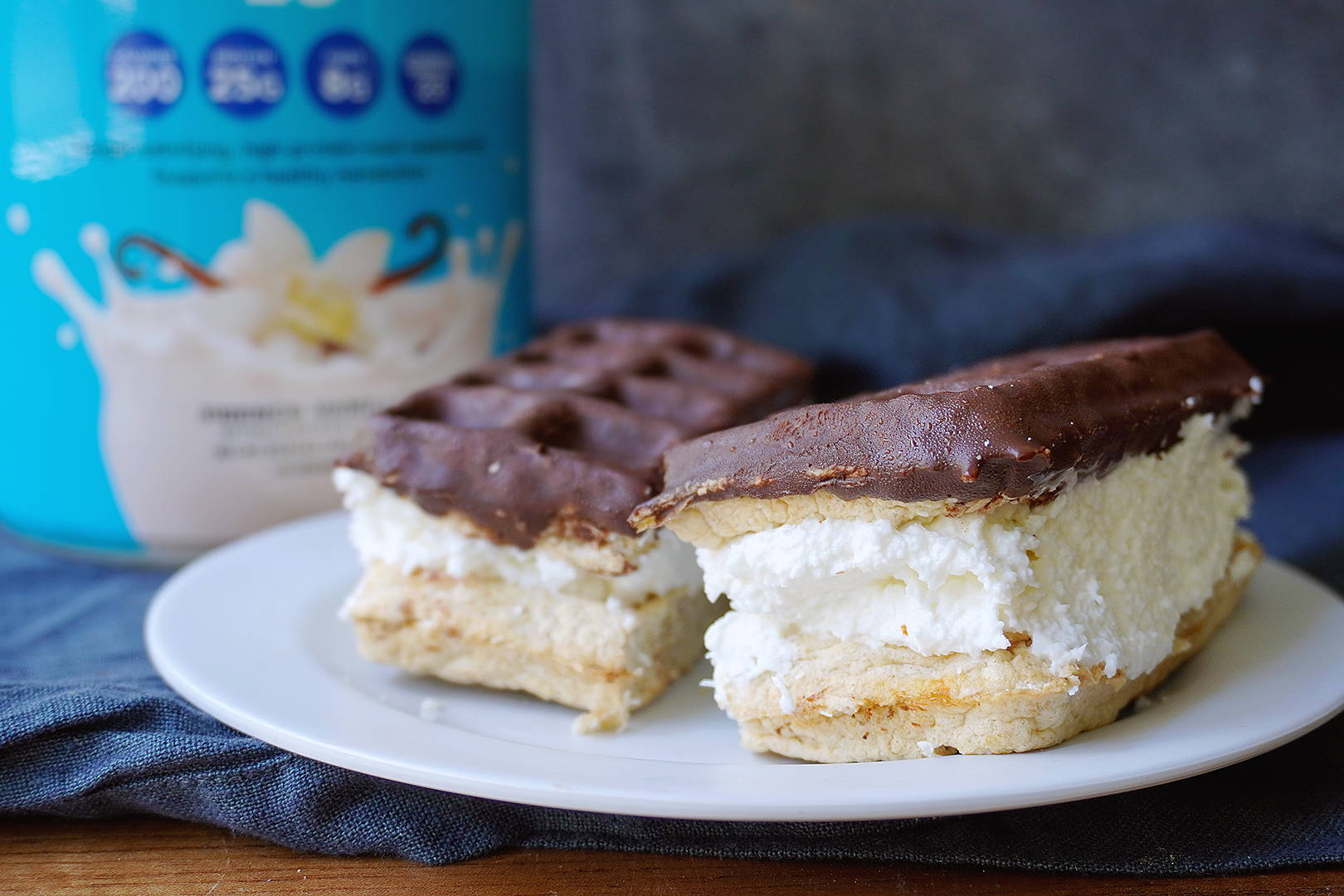 Stuffed Waffles made with our GNC Total Lean Shake Vanilla Flavor. A good choice for tea!
GNC Total Lean Shake vanilla flavor 1 scoop

2 heaping tbsp grated coconut

GNC Total Lean Shake vanilla flavor 2 tbsp

Chocolate% 80 to melt 1/4 cup
1. Mix the ingredients for the waffles well and cook 2 square waffles in a waffle maker (if you don't have a waffle maker you can grill it like pancakes).

2. Melt the chocolate with 1 tbsp of coconut oil in a double boiler or microwave for 1 min.

3. Cut the 2 waffles in the middle with a knife and dip 2 halves in chocolate. Reserve in the refrigerator until the chocolate hardens.

4. For the filling, mix the ingredients well in a bowl to form a pasty cream.

5. Spread a good amount of filling carefully on each waffle half. We close one with chocolate with one without chocolate, forming the two sandwiches and place in the freezer for 1 hour. To enjoy!
View more delicious healthy recipes: